ALIEN DRIFTER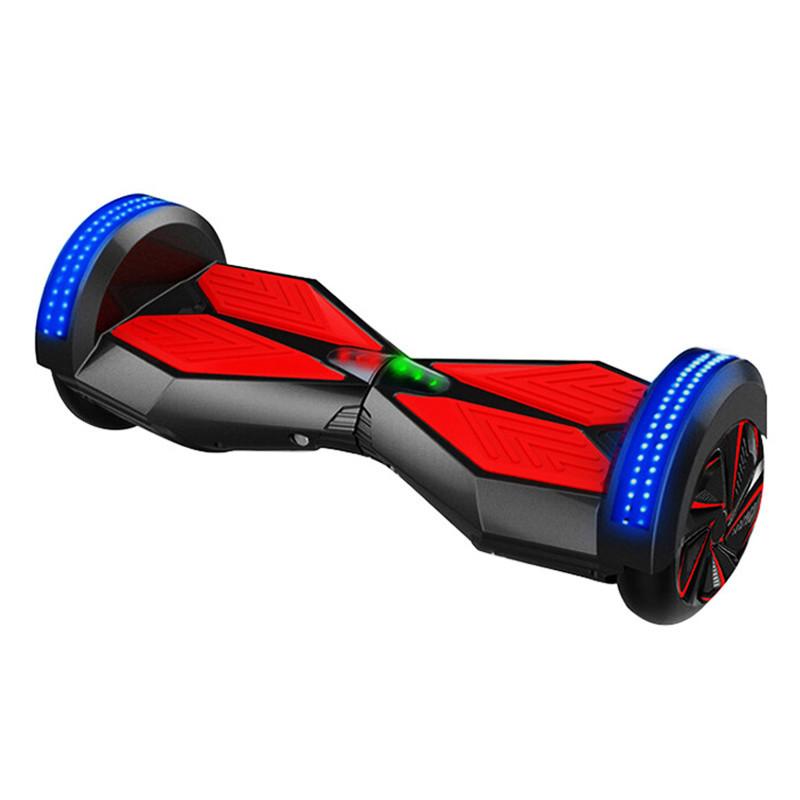 Multi-colored RGB LEDs and Bluetooth!

Enter the Alien Drifter, a cool calm and collective self balancing scooter with Bluetooth that will sooth your soul by playing your favorite jams through its on-board speaker system. Tap into the music and feel the rhythm as you bump along with the tunes and enjoy the RGB multi-colored lights above its oversized 8 inch wheels (thats 1.5 inches more than the "classic" the other guys sell).
Launch yourself forward the same way Elon Musk launches his vehicles by using the same motor technology used by Tesla Motors. With a top speed nearing 10mph until the equipped speed warning indicator chirps, this Alien was designed for none other than earth's surfaces.
Video of the Alien Drifter 8 Inch Hoverboard
Specifications
Colors (Body Color / Pad Color): (Black/Black), (Blue/Red), (Black/Red), (Orange/Black), (Yellow/Black), (Blue/Black), (Green/Black), (Red/Black), (Silvery/Black), (White/Black), (White/Red)
*Note: Pad and rim colors vary. Standard rims are silver. If you have any special requests please contact customer service and we will do our best to help you.
Unique Features: RGB LED lights, connect to Bluetooth and play music.
Tire Size: 8.0 Inches
Top Speed: 10.5 mph / 20 kph
Top Range: 12.5 miles / 20 kilometers
Min Rider Weight: 100 pounds / 45 kilograms
Max Rider Capacity: 220 pounds / 100 kilograms
Durability: Excellent
Waterproof Rating: IP54
Battery Type: Samsung
Battery Life: 5-6 Hours
Battery Charge Time: 2-3 hours
Battery Power: 44,000 mAh
Battery Watt Hours: 158.4wh
Battery Low Indicator: Yes
Motor: 350w x 2
Voltage: 36v
Maximum Slope Angle: 20° degrees
Shipping Weight: 28.7 pounds / 13 kilograms
Shipping Dimensions: 26.38in x 11.81in x 11.42in / 67cm x 30cm x 29cm