FUTURE DRIFTER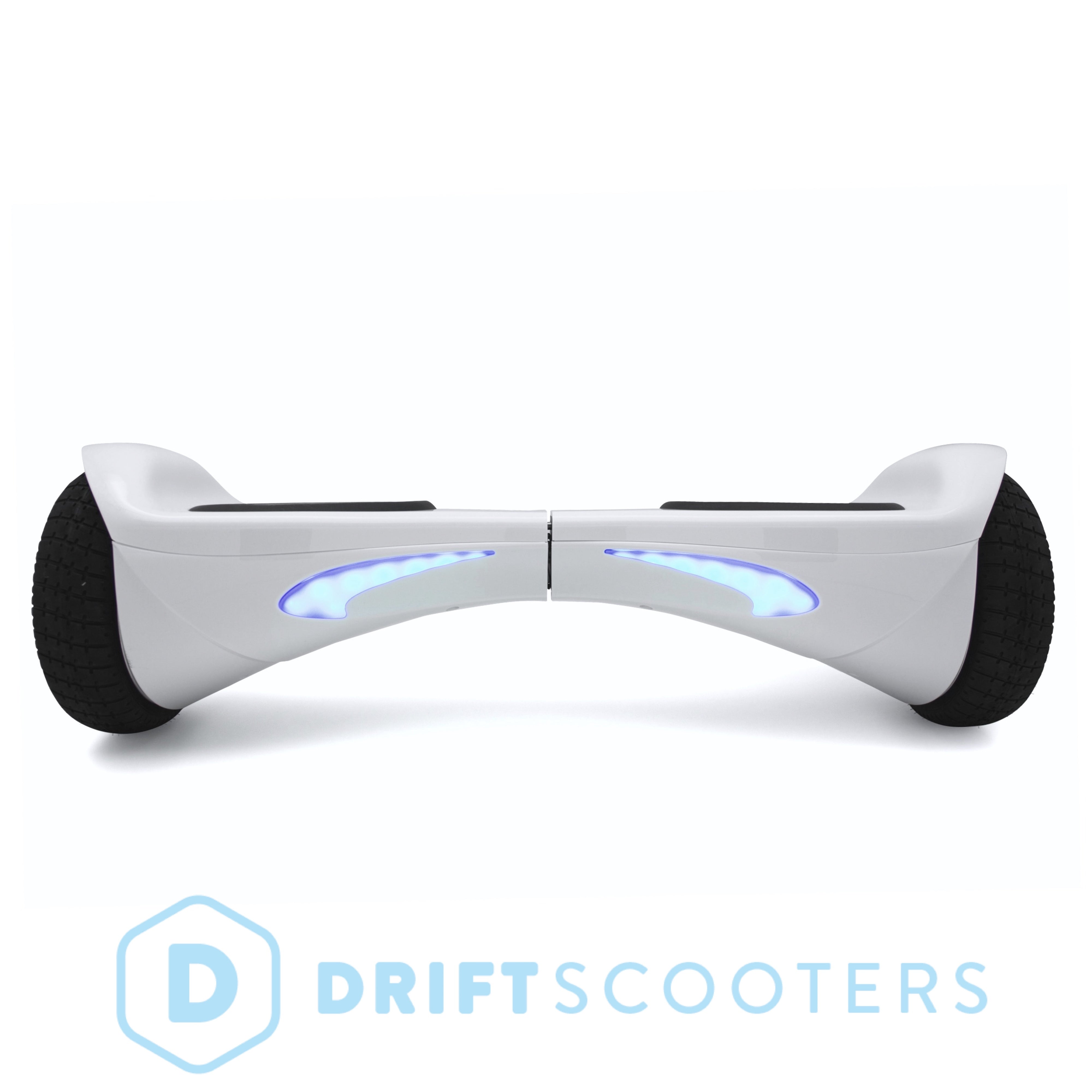 Best Self Balancing Scooter with Bluetooth 2018!
This edgy hoverboard is a new, hot model for 2018. With its smooth curves, higher posture, and twin Bluetooth speakers, the Future Drifter sets itself apart from the other "classic" in a big, futuristic way.
Crafted with aircraft grade aluminum alloy, this self balancing scooter's frame sports a bridge-like curve to it, giving support for up to 220 pounds of human and, although it may be able to support even more than that, we can't legally recommend that. Connected to the frame are two motors, the same brushless motor technology that Tesla uses in their vehicles!
In addition to its great look and ability to support adults alike, the real draw to the Future Drifter is its high definition dual-speaker setup (most Bluetooth self balancing scooters only have one standard definition speaker). Blast your favorite tunes right through your new self balancing scooter using your mobile device!
Future Drifter Video
Check out this kid using our Future Drifter self balancing scooter.
Specifications
Unique Features: LED Safety Lights, Bluetooth (for music)
Colors: Black, Blue, Red, and White
Tire Size: 6.5 Inches
Top Speed: 12.5 mph / 20 kph
Top Range: 12.5 miles / 20 kilometers
Maximum Capacity: 220 pounds / 100 kilograms
Minimum Weight: 44 pounds / 20 kilograms
Durability: Excellent
Waterproof Rating: IP54
Battery Type: Samsung
Battery Life: 5-6 Hours
Battery Charge Time: 2-3 hours
Battery Power: 44,000 mAh
Battery Watt Hours: 158.4wh
Battery Low Indicator: Yes
Motor: 350w x 2
Voltage: 36v
Maximum Slope Angle: 30° degrees
Shipping Weight: 28.7 pounds / 13 kilograms