FUTURE DRIFTER PRO EDITION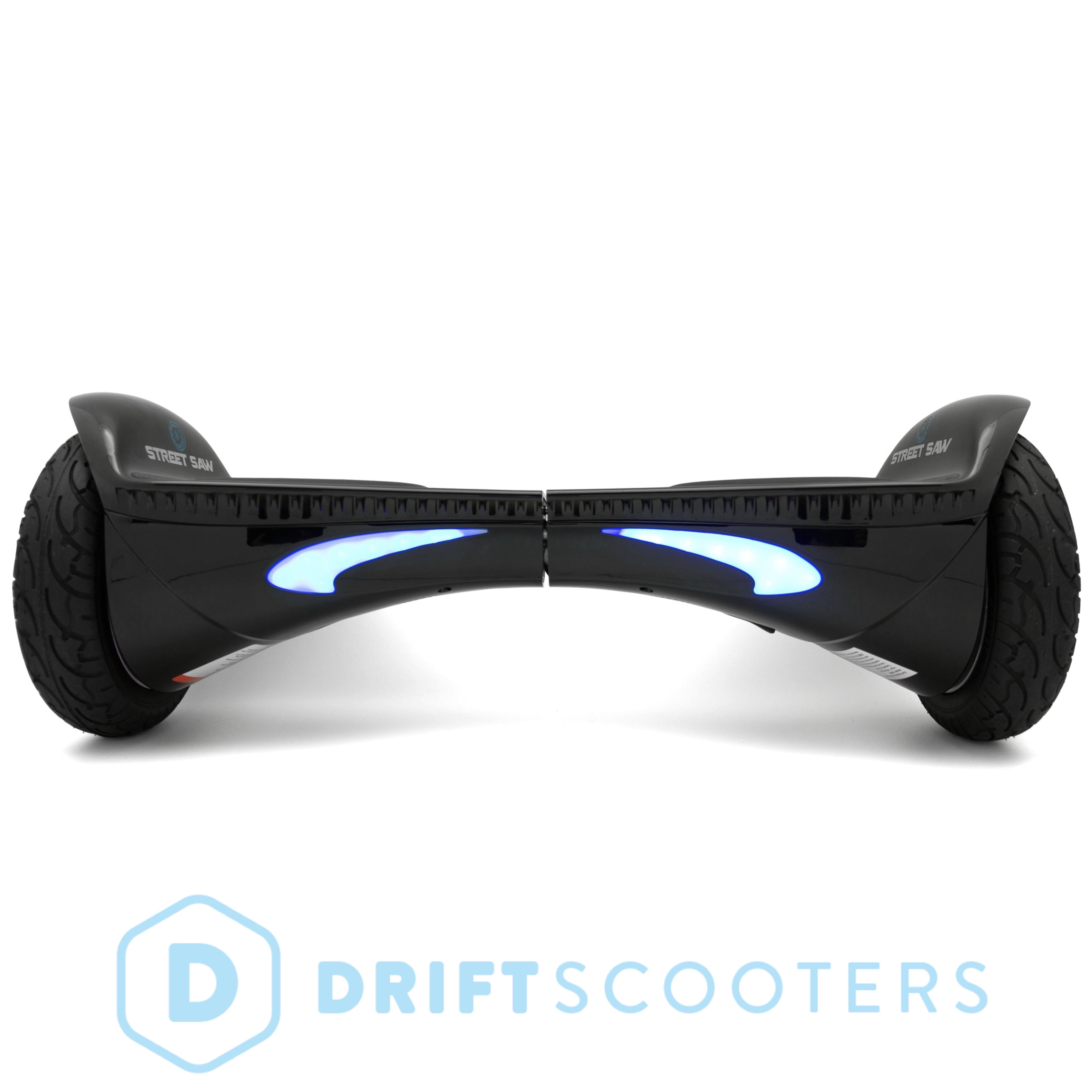 Like the Future Drifter, but Better
The Future Drifter is back with futuristic upgrades of its own in the Future Drifter Pro Edition. If you're keen on the Future Drifter, then wait till you get a load of the Pro Edition!
What's the Pro Edition all about? In a nutshell, its got a bigger platform, bigger tires, and a bigger presence overall. Stand taller and drift even faster with our best model yet at a full 8 inches from the floor (an additional 1.5" over that of the Future Drifter).
More height means more clearance, and a longer radius from the center, enabling more torque, easier hill climbs, and longer rides. All of this combined makes an already incredible machine but then add our UV coated casing, silver rims you can see your reflection in, and the same brushless motor technology as Tesla, you've got one beautiful machine ready to take you anywhere in style.
This new hoverboard model takes everything you said you loved about the original Future Drifter, and then adds various things to make your hoverboarding experience even better. If you love hoverboarding and are looking for a hoverboard that can give you smooth rides and a more clearance while moving, then this is the hoverboard for you.
The original Future Drifter already stood out for having a higher posture than many standard hoverboards. The original Future Drifter stood tall at 6.5 inches, but the Future Drifter Pro Edition takes height to a whole new level with its 8-inch hoverboard posture. The greater elevation in this hoverboard brings you more clearance while you move, since you can now skip over many of the rocks, pebbles or other disturbances that could have affected your hoverboard ride.
A higher posture also provides a greater radius from the center. This means that this hoverboard brings you greater torque, rides that last longer than ever before, as well as an easier and smoother ride during climbs.
What You Need to Know About the Future Drifter Pro Edition:
The Future Drifter Pro Edition brings you more fun than its predecessor, but it doesn't forget what made the original Future Drifter so promising. This model also comes with the popular high definition dual Bluetooth speakers that allows you to play music anytime and anywhere through the speakers on your hoverboard. You also get LED safety lights that bring your greater visibility during dim lighting conditions. These safety lights also enable other people to notice you, and this greatly reduces the chances of accidents and injuries.
The Future Drifter Pro Edition is made using a UV coated casing and comes with shiny and eye-catching silver rims. This hoverboard uses the same energy-efficient brushless motor technology that Tesla uses, and this means your hoverboard will perform better and last longer than a hoverboard that uses brushed motor technology.
Specifications
Unique Features: LED Safety Lights, Bluetooth (for music)
Colors: Black, Blue, Red, and White.
Tire Size: 8.0 Inches
Top Speed: 12.5 kph
Top Range: 12.5 miles / 20 kilometers
Capacity: 220 pounds / 100 kilograms
Durability: Excellent
Waterproof Rating: IP54
Battery Type: Samsung
Battery Life: 5-6 Hours
Battery Charge Time: 2-3 hours
Battery Power: 44,000 mAh
Battery Watt Hours: 158.44wh
Battery Low Indicator: Yes
Motor: 350w x 2
Voltage: 36v
Maximum Slope Angle: 30° degrees
Shipping Weight: 28.7 pounds / 13 kilograms